Hidden trails The Ehmej trails lead to a plethora of stunning views, botanical beauties and the whiff of wild herbs Rugged hills, jagged peaks, ancient trees and wild orchards – Ehmej has them all in abundance. The hills are a riot of color in late spring, when the snow recedes, and the blooms last on through the long Lebanese summer.
Ehmej, which means the hidden place in the Arabic language, is located at about 1,140 meters above sea level in the Byblos region of Lebanon's North. Inscriptions carved into a giant rock here date the village back to the Roman Age and depict historic initiatives to preserve nature; citizens were forbidden by decree from the Emperor Hadrian to cut down juniper, oak, cedar and pine trees.
Rony Ghobry was born in Ehmej and, apart from a period at college in the US, has lived here all his life. "I can't imagine living anywhere else," he says. For the past ten year he has been leading hiking tours and over the years has developed an incredible knowledge of flora and fauna.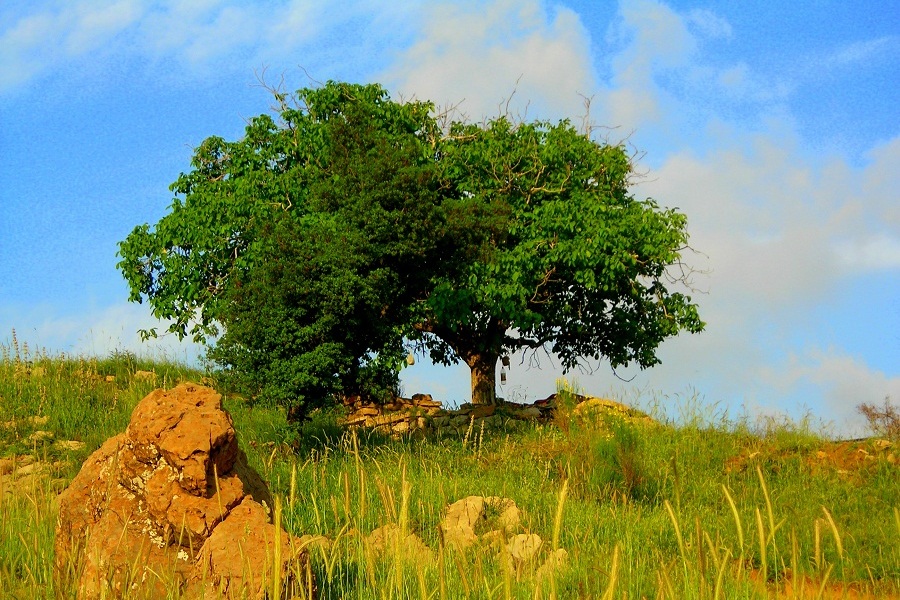 He was involved in developing twelve hiking trails around Ehmej as part of the EMLED Program (Empowering Municipalities through Local Economic Development) in the hope that that they will increase ecotourism to his region. Trail maps are available online or from the Ehmej information center.
Most trails are marked with wooden signs with a drawing of a bear, the logo of Ehmej trails, even though, Rony admits, there have been no bears here since 1943. Wild animals are rare but tracks of wild boars and spikes from a porcupine can be spotted along the trails and, a week ago, Rony even saw a couple of hyena.
A good starting point for a walk is Trail 1. It is 11 km in length and not difficult to tackle, even in the summer heat. Up here in the high mountains a gentle breeze carries a wonderful whiff of wild thyme. And, walking with Rony is an experience; he not only shows the way but also entertains with local legends and shares his vast knowledge of nature.
He points out the variety of trees: maple, juniper, and wild pear, "we call it the ghost tree," he says, "it's usually covered in white, in winter the snow and in spring white berries." The trail passes through a forest of tall oak trees and we rest briefly under a 500 year old iron oak. Rony reminisces some Greek mythology. "Homer's legend of the Odyssey was inspired under such an oak tree."
The trail then goes through Al Qantara, a natural arch of stone. Moss covers much of the rock. "Remember, whenever you are lost, that moss grows on the north side."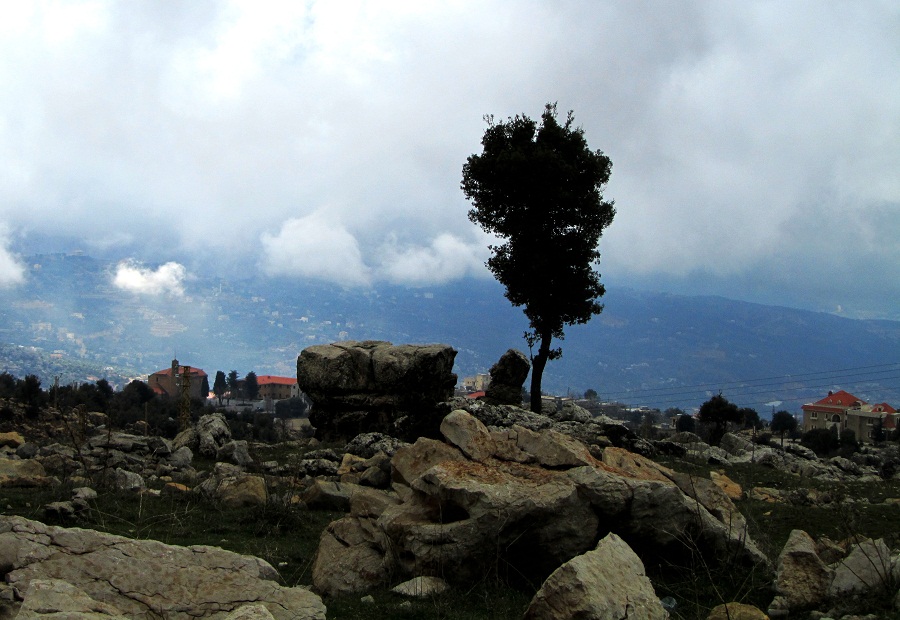 After a morning of hiking a lunch break is called for and Samia Hachache Samaan, the cook of the Arz Ehmej lodging which opened in July at the end of this trail, can see to that. She serves up an excellent home-cooked meal, on that particular day a bowl of lubie bi zejd, runner beans cooked with tomatoes, and grilled courgette and aubergine await us in the kitchen. They are delicious scooped up with some Lebanese flat bread.
Meal times here are a real family affair as her two daughters, back from school, join us in the kitchen. In the evening her husband Rachid will come to prepare the specialty of Ehmej, matmoura, a potato dish cooked over an open fire. " Matmoura is very special and unique to Ehmej," says Rony with real gusto. "You will just have to come back one evening to try it."
PS Last stop of the day has to be at the La Valle Blanche, which sells fresh dairy produce such as yogurt and clotted cream, as well as jams and honey.
Check all trails, Click here.
Written by Sabrina