More than 62 hectares of public lands were offered to make a sanctuary for Nature. The site of El Dichar was initially intended to be a Plant Micro-Reserve (PMR) as it aims firstly at protecting a rare endemic species. However it was officially declared under the designation of "natural site" as it suited more the national legislation for protected areas and was easier to implement. The natural site is divided into two parts due to the tangle of private and public lands that do not form a continuous area. Anyhow the very located population of Iris sofarana was finally recognised nationally. By protecting the natural habitats of this iris, the habitats of other animal and plant species associated to it are also being conserved.
It is by no means a coincidence that the very rare and endangered endemic Iris sofarana has taken up residence in the calm valley of El Dichar in Ehmej. Located in the Jbeil district in Lebanon, Ehmej is a mountain village connected to Nature that places great importance on the conservation of its natural patrimony. It was granted with an amazing biodiversity and until now, many forests, valleys and slopes remain well preserved.
The rocky slopes under the summit of El Wata, at an altitude ranging between 1650 to 1800 meters and partly covered by a small forest of iron oak (Quercus cerris), constitute the natural habitats of El-Dichar with a high diversity of plant species. More than twenty species of tree can be found, mostly deciduous, with species of oaks (Quercus calliprinos, Quercus infectoria), maples (Acer tauricolum, Acer hermoneum) and whitebeams (Sorbus flabellifolia, Sorbus torminalis), but also some evergreen tree species of junipers (Juniperus oxycedrus, Juniperus excelsa).
Iris sofarana is an endemic species of Mount Lebanon, which means it only naturally occurs in this area. It was first described in 1889 by Sir Michael Foster, an English physiologist, with specimens collected around the village of Sofar. Two forms within this species, the forma kasruwana and forma westii, were described later and differ mainly in size. Besides being an endemic, Iris sofarana is a rare species known from only seven localities in Lebanon, such as Faraya, Dahr el-Baidar and Sofar.
The species is part of the tribe of the Oncocyclus, a group of irises exclusive to the mountainous or arid regions of the Middle East, in an area extending eastward from Turkey to Iran, and southward from the Caucasus to Jordan. The life span of these irises is very short and lasts for a mere four to five days. Contrary to other plant species that have a long flowering period and that are pollinated by many types of insects, Iris sofarana has a low seed production, and therefore a low reproduction rate.
Four other Oncocyclus species are present in Lebanon: Iris antilibanotica, I.bismarckiana, I.cedretii, I.lortetii. All these species, including Iris sofarana, are endangered in the wild, which means they have a high risk of extinction in the near future according to the conservation status of the International Union for Conservation of Nature (IUCN). Many threats compromise the durability of the species. Housing and roads construction are the most important threats as they destroy natural habitats, fragment them into isolated patches and prevent the movement of pollinators.
With the creation of this protected area close to hiking trails and to the guesthouse of Arz Ehmej, the village gets more attractive to visitors in search of nature. The ecotourism benefits directly to locals and many of them have already banked on the sustainable development of their village. Twelve hiking trails were recently developed in Ehmej and connected to the Lebanon Mountain Trail (LMT). They allow the visitors to explore Ehmej but also to discover other incredible spots in the surroundings of Ehmej, for example the natural site of Jaj Cedars, the Three Bridges Chasm of Balaa, Tannourine Cedars Forest Reserve or the Valley of Adonis.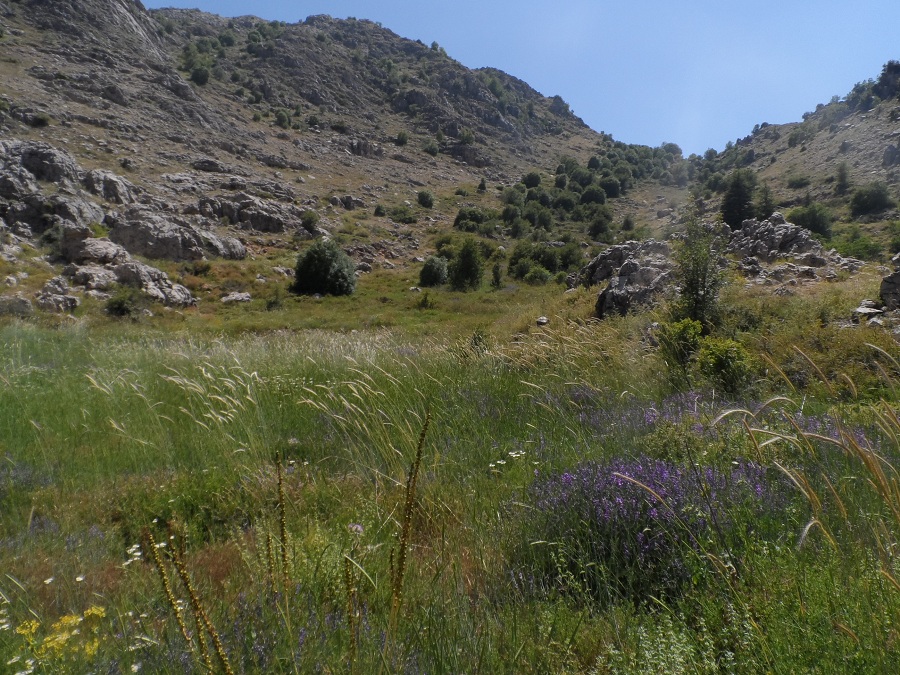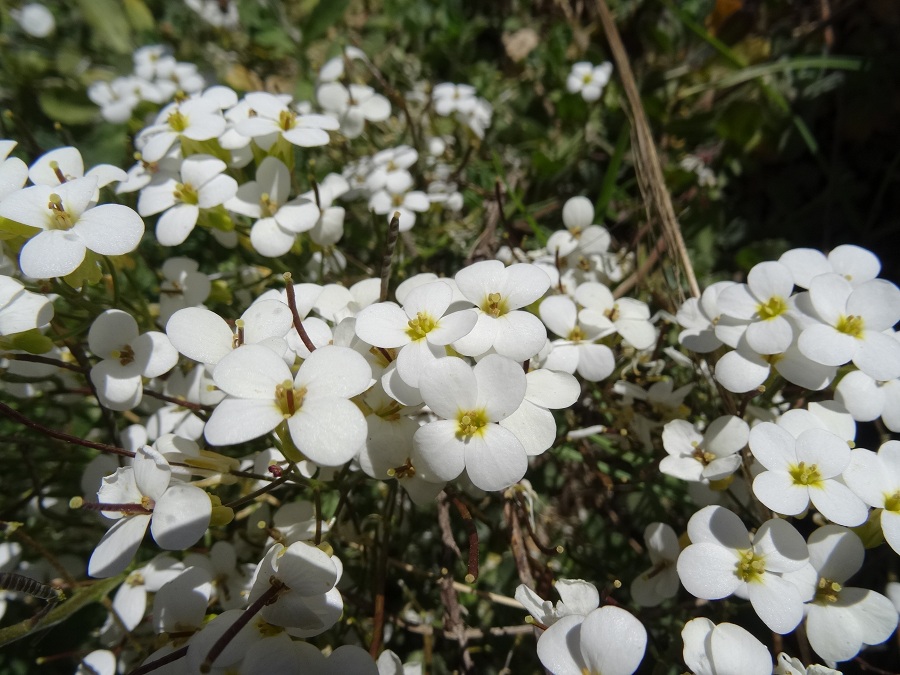 Arabis Caucasica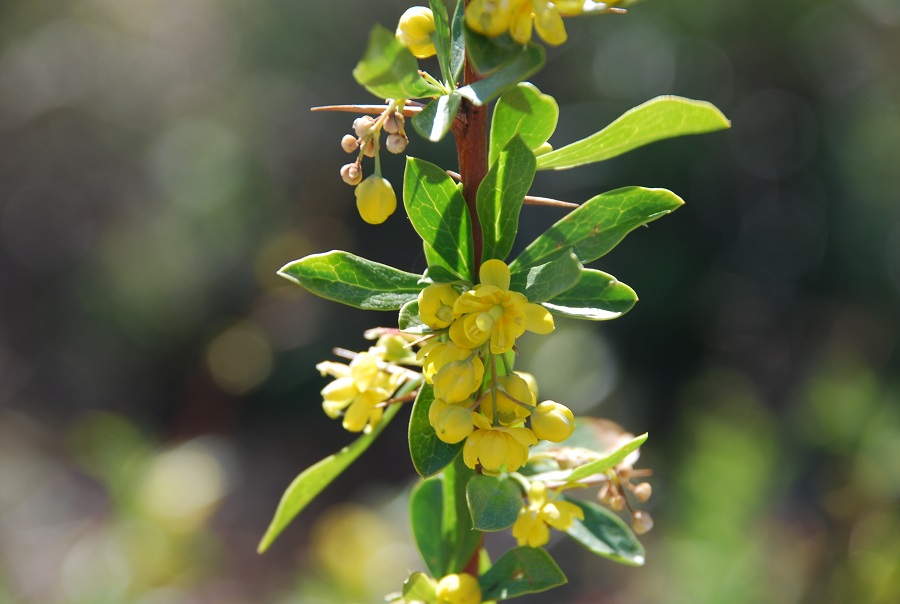 Berberis Libanotica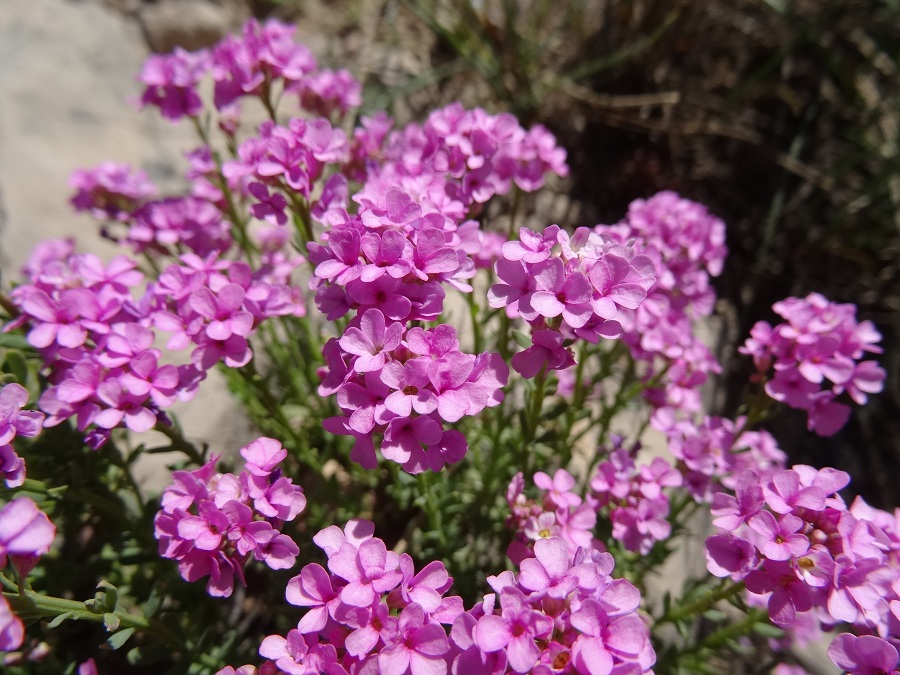 Aethioneme Caridifolium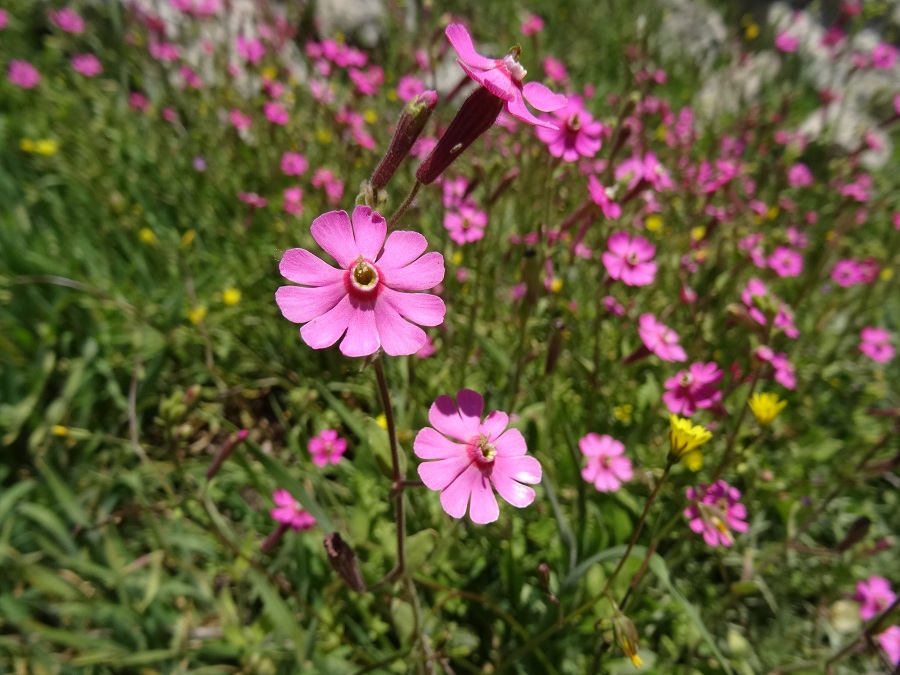 Silene damascena
Author: Hicham Elzein, project coordinator of the CEPF funded project Determination of Important Areas for Plants and Creation of Micro-Reserves to Conserve Rare or Endemic Species in Lebanon.